---


Berezhnaya and Sikhularidze
Copyright 1999 by Tracy Marks. Please do not reproduce without permission.
Photos taken at Champions on Ice, April 1999.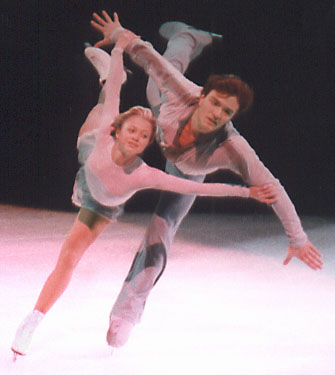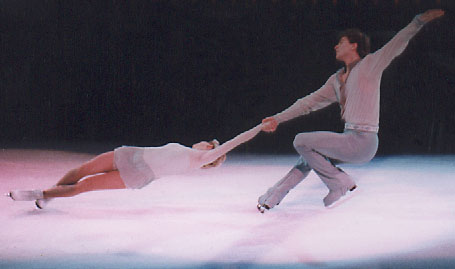 GO TO Berezhnaya and Sikhularidze page two
Pairs Skating Index Icedance Index Skating Photos Index
Figure skating photo sales available at Ebay under user name Torrey Philemon

More Web sites and photo pages by Tracy Marks:
Index figure skating photos: http://www.webwinds.com/skating/skating.htm
Nature Photography Windweaver Web and Windows 95 Resources


Do sign my guestbook at Webwinds or Windweaver!
---

copyright 1999 by Tracy Marks, Internet and Photoshop trainer, web designer
Windweaver Arlington, MA. USA (781) 641-3371 Email: tracy@marks.net







Since April 3, 1997, you are visitor

Last update February 1, 2001