Stacey Pengsen: Nationals 2001
Webwinds Figure Skating Photo Gallery
Photos copyright 2001 by
Tracy Marks
Practice Photos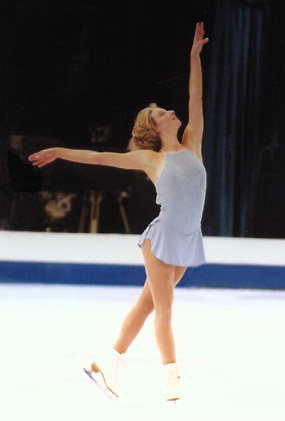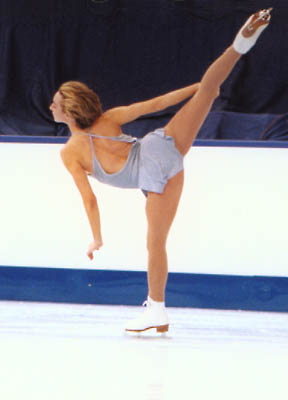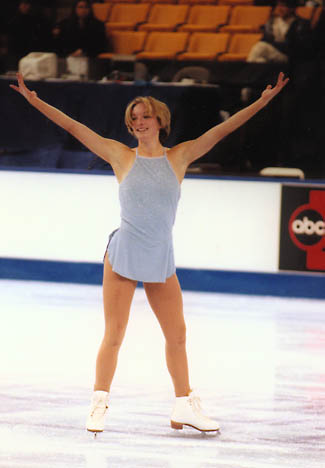 Go back to Stacey Pengsen page one
(note that Stacey photos are on another site
from most nationals photos - due to lack of space)

Go to Nationals 2001 Skating Photo Index
http://www.webwinds.com/nationals/nationals.htm

Go to Nationals Exhibitions Photos
http://www.webwinds.com/nationals/exhibitions.htm

Go to Webwinds Skating Gallery
Over 800 figure skating photos!
http://www.webwinds.com/skating/skating.htm

Go to Ebay Figure Skating Photo Auctions
http://members.ebay.com/aboutme/torreyphilemon/


Competition photos were taken on Fuji 800 film with a 100-210 lens, 2.8 aperture, in a lit skating rink. Seats in the Boston Fleet Center were 10th or 12th row side. Because scanner has a problem with magenta, photographer has color-corrected some of the photos to decrease magenta, but a yellowish cast has resulted on some scans.



All photos are copyright 2001 and may not be reproduced without permission.
Website owners however may use up to three photos on their web sites
provided they are accompanied by the notice
"copyright 2001 by Tracy Marks" and linked to Webwinds Skating Gallery
at http://www.webwinds.com/skating/skating.htm.
Please notify Tracy Marks if you are using photos.



Since April 3, 1997, you are visitor